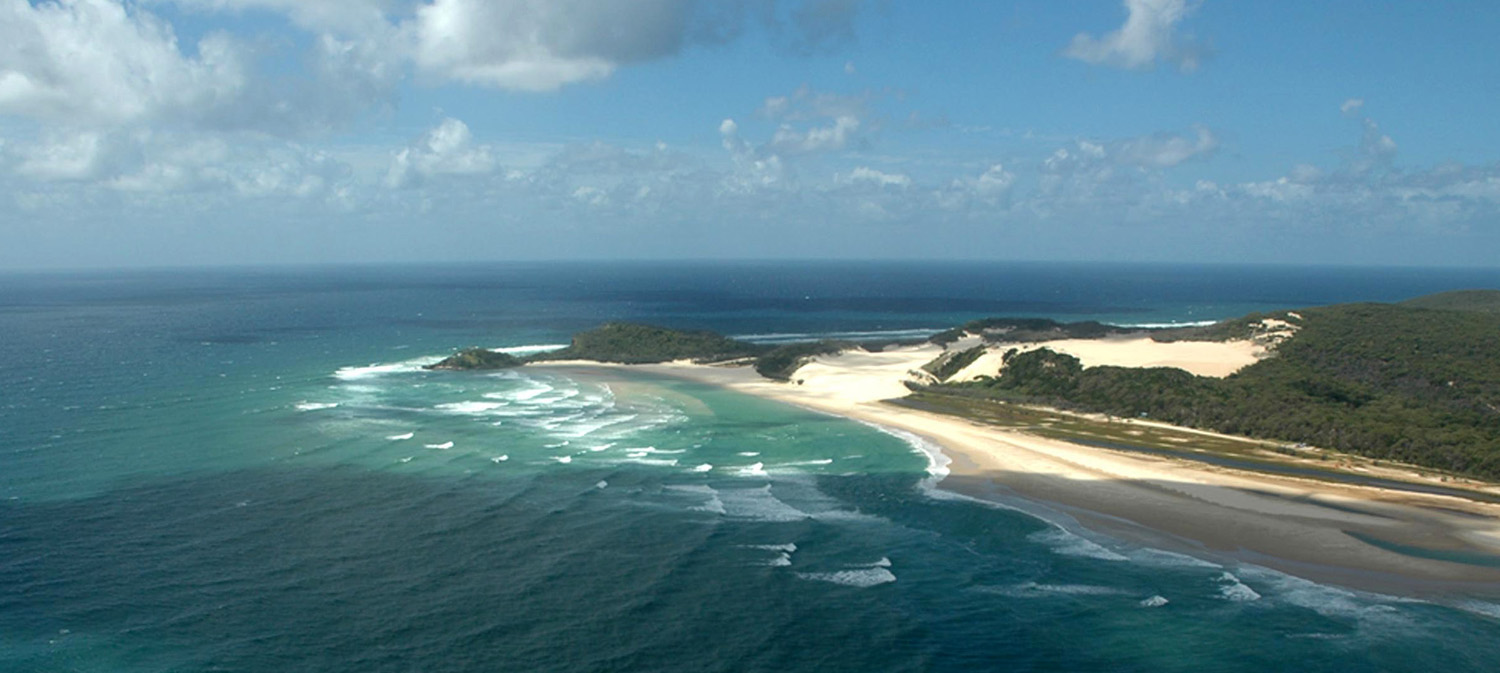 Menus above show areas of interest in and around Orchid Beach.
About Fraser Island
Fraser Island's breath taking beauty and unique ecology makes it one Australia's most sought after destinations.
Beautiful pristine beaches and sparkling freshwater lakes, cool and peaceful rainforests with huge trees, swampy wetlands full of wild flowers and vast ever changing sand dunes all can all be found within one or two hours drive of Orchid Beach. There are over 325 species of birds on Fraser Island including Australia's stork, the Jabiru. For bird watchers see Birds seen by Nancy 2012. There are also wallabies, possums, flying foxes, echidnas, as well as eastern Australia's purest population of dingo. A unique species of tortoise can be found in many of the freshwater lakes, and the warm waters surrounding the island attract dugong, dolphins and turtles. The magnificent humpback whales visit between August and November can be seen from the veranda of K'gari breaching off Waddy Point. In this same period Fraser Island and particularly Orchid Beach offers some of the best tailor fishing in Australia.