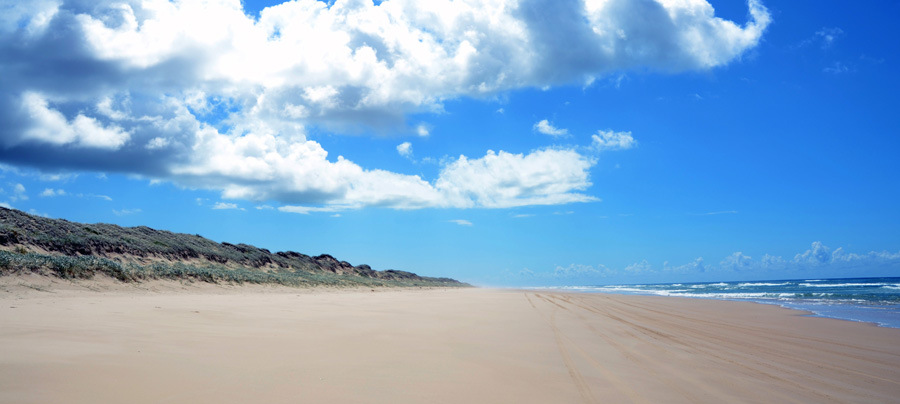 Via Rainbow Beach is the easiest way to get to Orchid Beach. Vehicle Barges depart from Inskip Point continuously in daylight hours.Barges from Hervey Bay are limited to 3 trips per day and can be hard to synchronise with tides. It is a bumpy and slow 2 hour trip across the island from western shore.
Before leaving Rainbow Beach you need to purchase a permit from QPWS. It is essential to have 4WD with high clearance. We suggest topping up fuel, buying a map and a tyre pressure gauge before departure.
Note: You can 4WD from Noosa to Rainbow Beach along North Shore beach at dead low tide, however this route can be dangerous and is particularly dependent on beach conditions and tide height. This route is not recommended for novices.
Allow 15 mins to drive from Rainbow to Inskip Point , 15 mins waiting, 15 minutes for the ferry trip and then 2-3 hrs to Orchid Beach (100km). Deflate tyres BEFORE driving on to beach.
Only travel in daylight. Try to travel as close to low tide as possible and always within 3 hrs of low tide.
Tides at Waddy Point.
Tides and best fishing times.
For first time visitors the National Parks links below are worth looking at.
About K'gari
Road rules and safety